Our Immigration Adviser in London, United Kingdom
 EJR Legal Services is based in London by a fully qualified and experienced immigration Adviser level 1. We are a small company but big in what we do. Our immigration work is tailored, and we carry it out with great quality and professionalism. EJR Legal Services is a company without borders. We are always ready to help you.
The differential of our firm is to work with a professional with academic and market experience. To lead this work, we count on a specialist, PhD in Sociology, and student in Bachelor of Laws (Honours) (LLB) at Open University in the UK.
"'Law is the cement of society, and an essential medium of change.' (Williams, 2002, p. 2)"
Do you need specialist advice on immigration law?
We have everything you need. Your search ends here. You are in the right place. Our professional immigration team can help you by providing a tailor-made solution to your problems.
We can guide you through the visa application process in the UK or Brazil and ensure that your case has the best chance of success. Our immigration team are experienced in preparing and applying for visas.
What we can do for you:
EJR Legal Services has a rigorous procedure in place to ensure that each case undergoes a full initial assessment with our expert immigration professional.
We usually do it this way:
We review your immigration matter during a consultation;
We identify the strengths and weaknesses of your case;
We talked about all the relevant documents that needed to be joined;
We fill out the visa application forms and confirm the details;
We correspond with the Home Office (when necessary);
We manage your case in a friendly and personalized way from the beginning until you receive your visa;
We report the costs of your process all the time.
If you cannot assist, we will refer you to an Immigration Adviser with level 2 or 3.
Our team of immigration Advisers has a lot of legal experience and can offer solutions to any related problems or questions you may have.
Our UK immigration team
PhD Edmar da Rocha
Immigration Adviser (consultant)
Edmar has a PhD in Sociology and is currently studying for a Law degree in London. He is registered with the OISC as an Immigration Adviser and has been involved with immigration issues in the UK since receiving his PhD. He is a very experienced immigration professional.
Reasons why you should choose us:
We recommend that you let experts take care of your issue. Here's why:
Reduced risk of failure in trying to manage and understand complex and evolving immigration rules;
Expert assistance and advice that can achieve an optimal result;
Dedicated experts that result in a faster solution to your problem.
CONTACT AN IMMIGRATION ADVISER
Contact our immigration Advisers for professional advice.
"Phone: 020 3846 2808
Mobile: 075 2190 3003
Email: info@ejrlegalservices.com
Registered Company Number: 12203476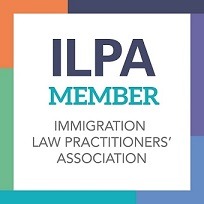 EJR Legal Services is a member of:
The Immigration Law Practitioners' Association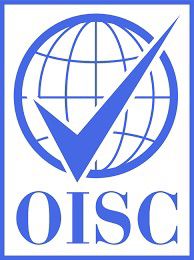 Regulated by OISC F202100324